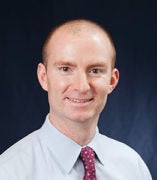 Brian Flood
Associate Director, News Bureau
Public Affairs
About
Based in the Office of Public and Government Affairs, my role at UIC comprises various duties in media relations, campus content development and website management.
A key part of my responsibilities is promoting the expertise, research and accomplishments of UIC faculty, staff and students representing the humanities and social science departments in the College of Liberal Arts and Sciences, UIC's largest college; the College of Urban Planning and Public Affairs; and the UIC Honors College. You'll often find faculty experts from these campus units commenting in local and national media stories.
I've produced news releases, stories and profiles that explore a broad range of subjects from issues impacting urban communities and public policy recommendations to thought-provoking humanities scholarship and socially-engaged studies.
Prior to joining UIC in June 2004, I was director of public affairs at the School of the Art Institute of Chicago. My early career experience involved media and marketing projects for clients in education and the arts as an account executive for a Chicago-based public relations firm.
I have a bachelor's degree in communication from DePaul University.