The UIC Office of the Vice Chancellor for Strategic Marketing and Communications directs initiatives to elevate the profile and reputation of UIC, Chicago's only public research university. The office oversees two units – University Communications and Marketing and Brand Management – that cohesively work to promote UIC's contributions in teaching, research, public service and economic development.
The Office of University Communications is an information source and public portal to the campus. Working with media in all its forms, the office broadens public awareness and understanding of UIC, its mission and the achievements of its faculty and students. In addition to outreach through the media, it manages UIC's own news and information properties including UIC today; audio and video productions; and social media channels.
Marketing and Brand Management serves UIC by providing resources and guidance to help ensure that the institution's marketing and communications initiatives are aligned with the university's brand and identity. Maintaining consistency in messaging and design across the university reinforces the UIC brand overall.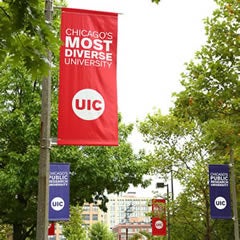 To uphold and enhance the reputation, image and values of UIC and its diverse and inclusive community and to showcase and celebrate the university's contributions in teaching, research, public service and economic development.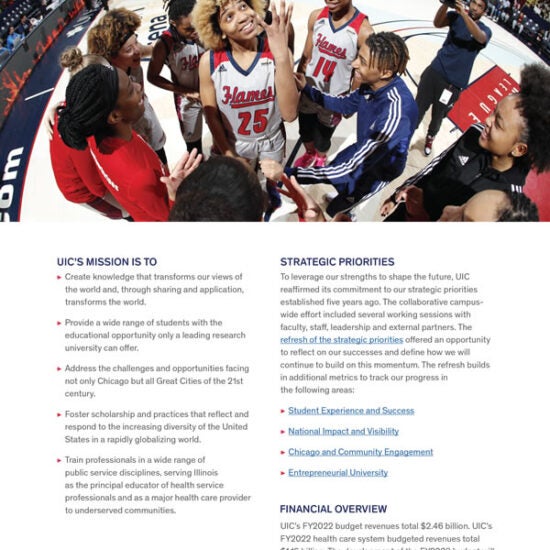 Project Spotlight: Leadership Profile for Administrative Searches Heading link
Attracting the best and brightest leaders to UIC starts with sharing our story in a clear, compelling and consistent way. The SMC team developed leadership profiles for use with high-level administrative searches.
View current administrative searches